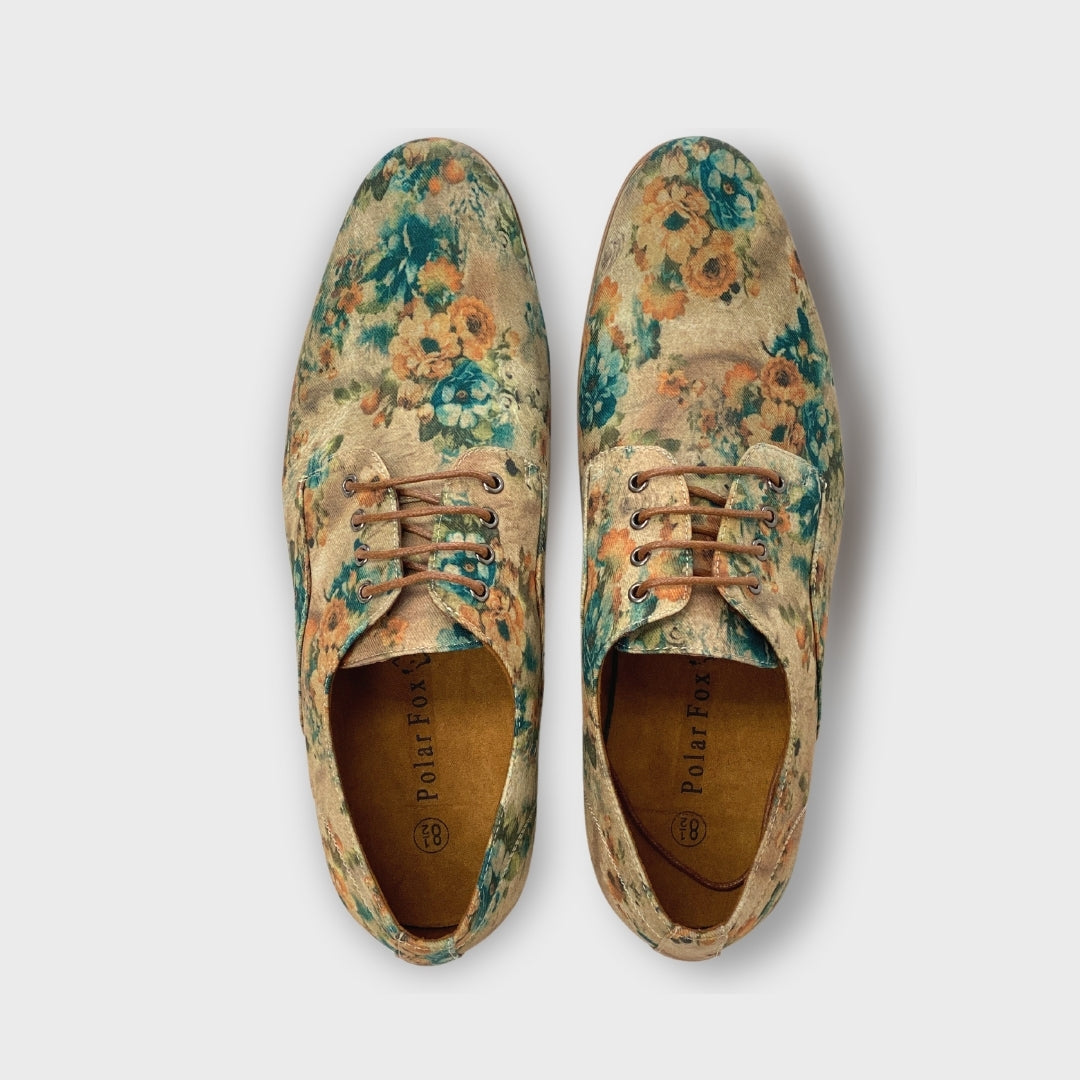 Colorful Shoes to Brighten Up Your Summer
The shoes you wear can make or break your outfit, and this adage applies to anyone. This season, men can express their style by choosing summer shoes that come in a wide variety of colors. Here are some tips for how to wear colorful men's summer shoes to create the perfect ensemble. 
Choose a Timeless Style
Whether you're going for a pulled-together or laid-back look, the availability of cool shoes for men in a vast array of colors means that you can find an option for walking effortlessly through every part of your day. If you're new to colorful footwear, you can't go wrong with a lace-up oxford or derby that's perfect for everyday wear. The clean lines and simple silhouettes of these styles provide an ideal canvas for adding splashes of color. Your summer shoes wardrobe can revolve around these styles with so many variations, though these are some versatile choices.
Chukka Boot
When you want to replace the ubiquitous sneaker with something a bit more stylish, the chukka boot is the perfect answer, with its open lacing and vamp quarters extending to the ankles. "Re-boot" your summer look by choosing a monochromatic rubber-soled chukka, like our light-green Elliot, to go with your favorite jeans. Chukkas can also elevate your business casual look when you pair them with khakis and a sports coat. Remember to keep your clothing colors neutral if you opt for a colorful version of these summer shoes.  
Brogue
If you are looking for a pair of fun, yet put-together summer shoes, cap-toe, perforated brogues rise to the challenge every time. The brogue's panel construction makes it perfect for color-blocking. Accenting your outfit's tops or bottoms with a single color from your colorful shoes creates a clean and cohesive look. Consider our cap-toe Seth brogue, which comes with an extra pair of shoelaces that match the shoe's accent color if you want to amp up the fun factor.
For a more daring look, you can consider men's summer shoes embossed to create texture. When opting for brogues with color-blocking and texture, look for shoes that feature only one color against a neutral background and restrict embossing and other elements only to where the color appears. Otherwise, you risk a vibe that becomes more circus than chic.
Our Carl brogue is a perfect example of cool shoes for men that balance color and texture beautifully. Create the ultimate casual-chic summer look by opting for no-show socks, slacks that skim the ankles, and clothing colors in neutral hues to ensure that your shoes are the stars of your outfit.
Oxford
There's nothing like a classic oxford shoe for achieving a sleek and polished look. The shoes' quarters that accommodate the lacing holes are sewn beneath the vamp to create a close fit. Fabric oxfords in bright colors or fun patterns are an excellent warm-weather option and can raise the flair factor of any monochromatic outfit. Our Paco oxford is a shoe that can take you from a morning coffee meeting to evening cocktails. Just add a breezy neutral blazer to bump up the formality.
Have Fun With Summer Shoes 
When you're looking for a great pair of shoes, check out our line of eco-friendly new arrivals and feel good knowing you are helping to save the planet in style.