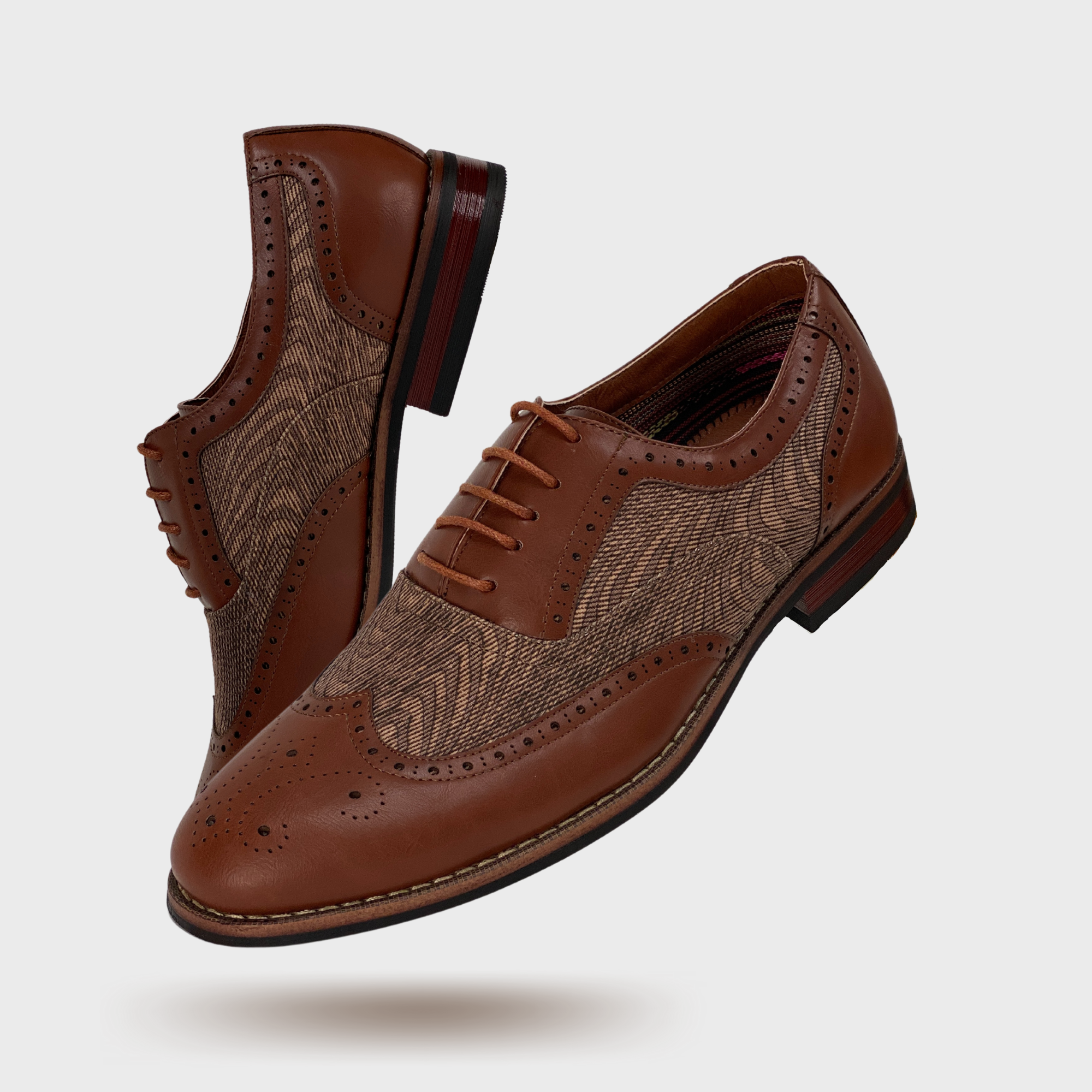 The Perfect Brogue Shoes for Your Wardrobe
What Exactly is a Brogue?
With the term originating from Ireland and Scotland, brogues have history that dates back to the mid-16th century, far beyond the present and were more or less used for rugged terrain instead of for fashion purposes. Now, brogue is a type of footwear that typically sports sturdy, multi-pieced leathers with a precise design of perforations on the uppers. They are notable pieces that can accentuate the classiest outfits with their embellished holes. The number of perforations can also indicate how formal or casual a certain brogue is inclined to be. There are quarter-brogues, semi-brogues, and finally, the full brogues. Check out the different types below to see which one might suit your style and find out how to merge them into your daily outfits:
Quarter Brogues:
To start off the various types of brogue shoes, we have the classic quarter brogue, which can also be defined as the most formal type out of the three. Due to the lack of perforations in comparison to the other two brogues, this is the style that is typically used in a professional setting since the pattern of the holes is more toned down. The best way to style quarter brogues such as Todd would be to pair them with a fully-fitted suit or if suits aren't your fancy, a long-sleeved dress shirt with cuffed slacks.
Semi Brogues:
Next up, the semi brogues are the more casual yet sophisticated pick out of the bunch. The difference between the semi to a quarter brogue is the additional amount of perforations on the upper parts of the shoe. Although extra holes create a less formal appearance, they can still be used in business casual environments if you care to utilize them at work. A recommended method of styling semi brogues such as Alan would be to wear chinos and a classy button-up.
Full Brogues:
Finally, the full brogues are deemed to be the most eye-catching of the three due to the abundant, intricate perforation designs. They are also known to have a wingtip feature strung along the cap-toe line. These are appropriate for more casual events such as parties or nights out on the town and are recommended for those that want to stand out in a crowd. The most ideal way to dress up a pair of full brogues such as Phillip would be with a pair of straight fit or tapered denim with a button-up or a plain white shirt with a loose sweater or black denim jacket.
The Bottom Line:
Brogue shoes are an essential part to one's wardrobe. Whether you're aiming to look sharp or keep it cool, there is a brogue out there that will compliment your sense of style. If you're interested in adding some to your collection, check out 
Conal Footwear
for some of the trendiest brogues out there.