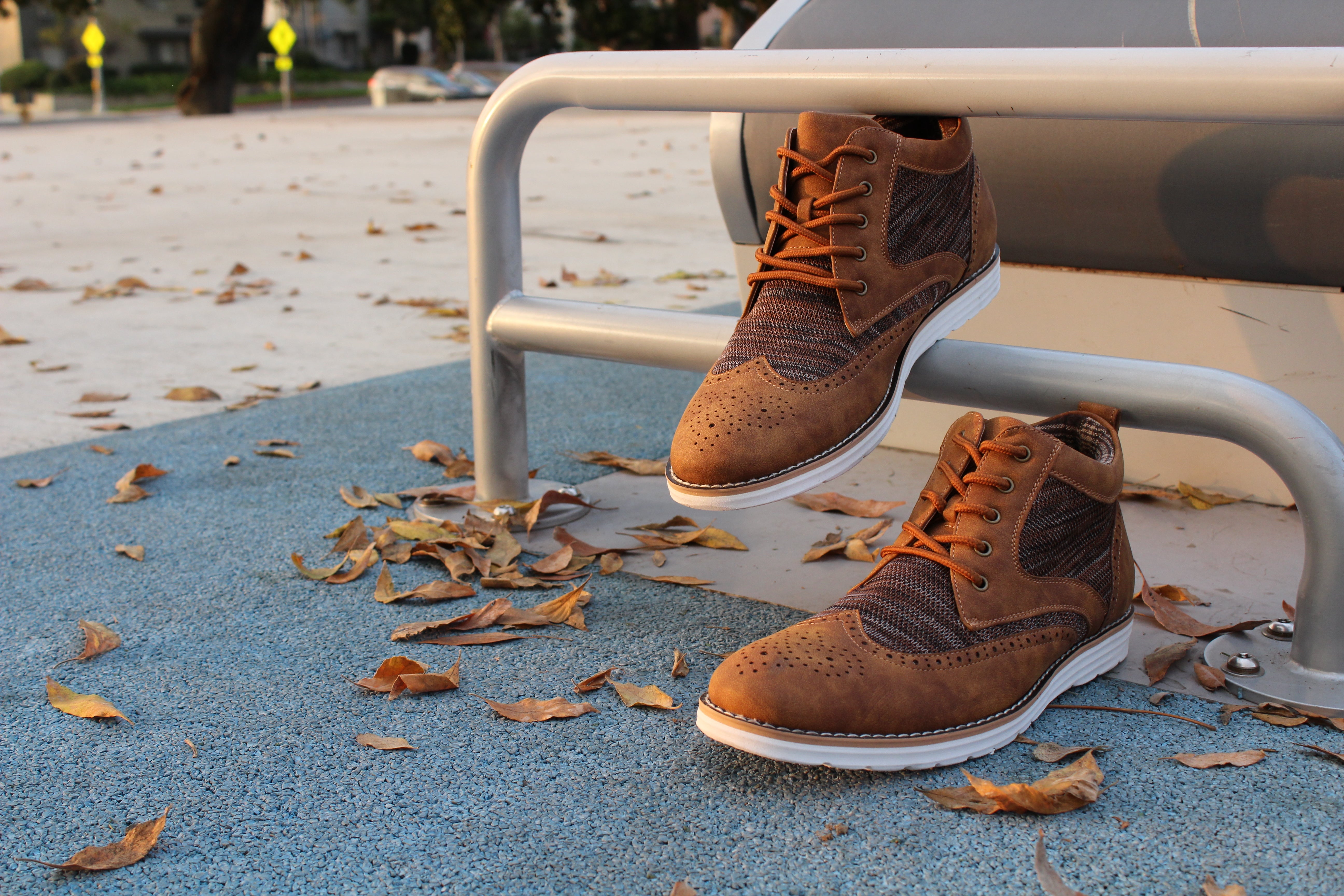 How To Dress Up Your Sneakers
While sneakers were once only appropriate for gym-goers and outdoor exercisers, they are now the shoe of choice for men of all walks of life. Because many offices and schools are relaxing once-strict dress codes, it is now appropriate to wear sneakers for just about every occasion.
Sneakers for men are among the most comfortable and versatile footwear choices out there. Not only are they appropriate for men of every age and build, but they are generally affordable and can be worn with a wide range of outfits. Even though sneakers are a widely-accepted form of footwear, many men wonder how they can dress them up for more formal occasions. Below is the ultimate guide to dressing up men's casual sneakers.
Types of Sneakers for Men
Below find a short description of some of the most common types of men's sneakers and how to best style them for a polished look.
The minimalist sneaker: Traditional, flat-soled tennis shoes are plain and simple, but that is what makes them functional. Minimal sneakers look best when paired with chinos or tailored trousers.

The dressy sneaker: Dress or designer sneakers are now an acceptable form of evening wear when done correctly. To keep your look clean, keep your outfit simple and tailored and opt for a sneaker in a dark color like brown or black.

The slip-on sneaker: Versatile enough to be worn with or without socks, slip-on sneakers are considered the loafer of the casual footwear market. Slip-on sneakers have gussets instead of laces and are best paired with jeans for an understated weekend look.

The wingtip sneaker: Wingtip sneakers are characterized by a pointed toe cap and wings that run along each side of the shoe's toe. Wingtips look great with a crisp pair of chinos or khakis.
There is a multitude of other types of sneakers including athletic, white-soled, leather, canvas and fashion sneakers.
Pair Sneakers With a Jacket
While it may seem obvious, wearing a jacket can make a big difference when it comes to dressing up your sneakers. Pair your shoes with a sports coat and colored slacks for a nice dinner. A stylish blazer and jeans with a pair of wingtip sneakers are appropriate for an outdoor party or casual wedding. You may even be able to get away with pairing dressy sneakers with a jacket and khakis for a day at the office.
Wear Dark Colored Sneakers
Light-colored sneakers automatically make an outfit look casual. Choose a sneaker in a dark color such as grey, brown, black or navy for a more polished look. Selecting a dark color can even help dress up an athletic sneaker.
Pinroll Your Jeans
Similar to cuffing, pin rolling tapers and shortens pants, leaving a fitted hem that sits just above the ankle. Pin rolling your pants can immediately dress up any sneaker, even athletic sneakers. Pair sneakers with pin rolled chinos and a dark blazer for an outfit that can be worn to a variety of dressy events. Contact Conal Footwear
If you are looking for an affordable pair of sneakers that look fantastic with any outfit, look no further than Conal Footwear. All of our shoes are made of high-quality, vegan materials including leather or suede. Visit our website today.