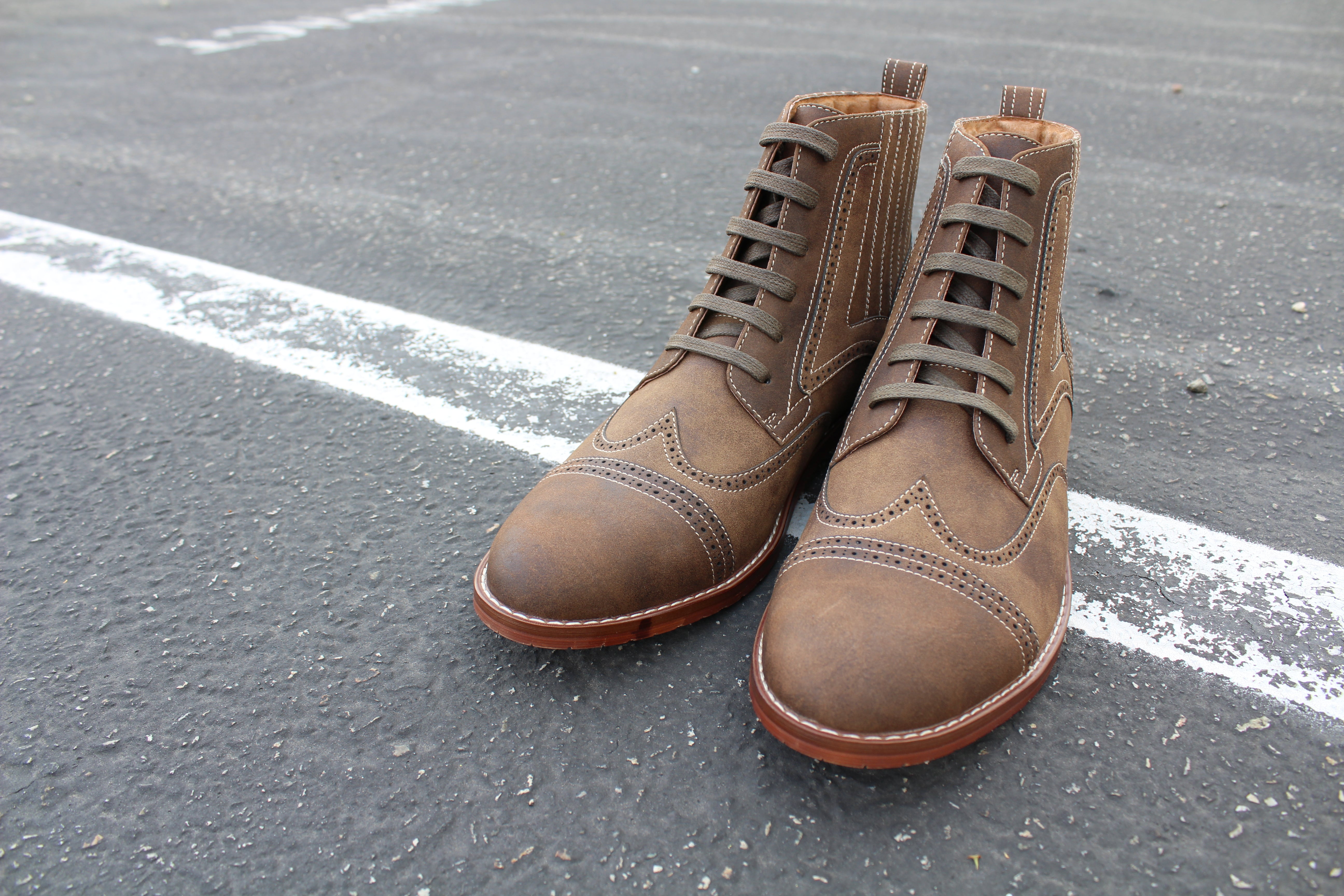 What To Consider When Shopping for Boots
Boots might bring to mind cowboys, construction workers, or military recruits. If you don't consider yourself a "boots man", think again! There are a wide variety of styles that could fit your look, but sometimes the differences in fit and construction can be subtle. Here are five domains you need to research when shopping for a quality pair of men's boots:
Material
Traditionally, boots are made from leather or rubber (which can be mixed with other materials like polyurethane) and they can be integrated with fabric like wool or tweed for added texture. Make sure you understand the intended use of your boots' material: you probably wouldn't go hiking in your brand-new leather Chelsea boots with tractionless outsoles. Likewise, you don't want to end up with your feet getting soaked because your boots are not waterproofed rubber.
Construction
Are your boots designed to keep water out? Are they lined with wool inside for cold weather? Boots are attached to their soles in different ways: welting, which involves stitching the boot to the sole (this often creates more expensive footwear), or by a direct-attach method, which involves fusing the top to the bottom with rubber. The construction directly influences how much you'll pay when shoe shopping, but the end result is often worth the higher price.
Outsole
First-time boot buyers who have never thought much about what they put on their feet should be aware that they'll need to be concerned about the boot's outsole, which is the bottommost part of your shoe (the part that touches the ground when you walk, in other words). If you're planning on walking around town, a thinner outsole will be fine. If you're buying hiking boots or workboots, though, you'll need traction so you don't slip.
Comfort and Fit
If you do not measure your feet beforehand, your run the risk of buying shoes that are too small, which will pinch your feet, or too big, which will lead to blisters as they rub against your heels – and they may make you trip as they change the way you walk! Take your time when finding the right size and try on several pairs before making a commitment.
Price
If the boot is made of genuine leather and is crafted with hand-crafted stitching, it will be a much more expensive piece of footwear than one of vegan leather. Conal's all vegan leather footwear offers great comfortable styles at a price you will love.  You're well on your way to being a man who chooses better-quality footwear that is made with improved materials. Style is a personal thing, however, and it can take some time to narrow down your options. Click here to find a pair of boots that fits your life and your expectations.