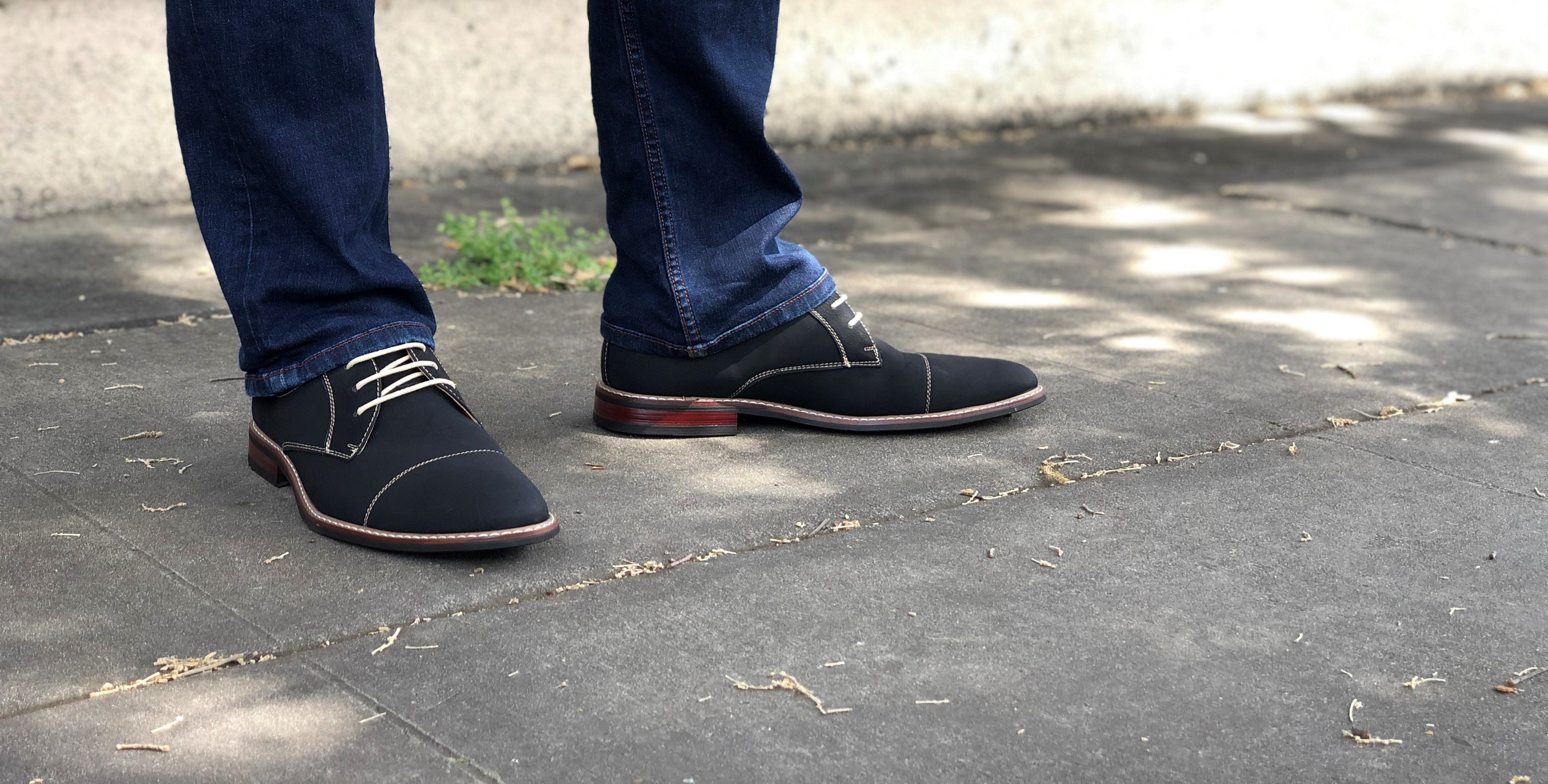 3 Must-Have Shoe Types for Work
Dressing for work can be difficult, especially if there are different rules that apply to different workdays. Does your workplace offer casual Fridays? Do you frequently attend office parties for holidays, birthdays, and coworkers' retirement? How about business meetings? Ever-changing fashion "rules" as well as work guidelines — and even your industry of employment — can factor into which work shoes you put on your feet. All of the aforementioned events can be variables, and they can throw off an already shaky footwear game. Below are some tips for which type of shoe you should choose and when.
Sneakers
When you think of work shoes for men, you likely don't think of sneakers. You may relegate sneakers and all footwear that resembles them to the gym. They're smelly, dirty, and they've probably got a broken lace or two, right? Not these days. If you work in a creative industry, like graphic design, advertising, or anything tech-related, you can probably get away with looking casual yet polished. Nice, clean sneakers — not your running shoes, mind you — can be paired with a sports jacket and slim fit jeans for an elevated take on casual Fridays. Or any other day of the week, if your office permits it. White sneakers are a great, modern-looking choice, and they can match almost any casual look.
Dress Shoes
If you're in doubt, you can't go wrong with a great pair of dress shoes. If you work in a high-powered industry like law, finance, or the upper echelons of university education, dress shoes are probably your best bet for pairing with business attire. Dress shoes can elevate more casual outfits, as well: Think of a blazer, slacks, and a t-shirt paired with lace-up boots. On the other hand, if you work in a more laid-back industry like web development, you might want to save the dress shoes to impress: Wear them for company-wide meetings, at formal get-togethers like holiday parties, or for when you're meeting that big-name client that your company is trying to get on board.
Casual Shoes
Casual shoes are great everyday work shoes. They're great to pair with several different kinds of outfits, and they're versatile: You can dress them up with a pair of slacks, or dress down by combining them with jeans and a t-shirt. Because white socks are back in with the fashion gods, casual (or dressier) shoes can be paired with ankle-length pants and white socks. This is a great look for the office that toes the line between business and casual. And, if you're the type who likes to go out after work, casual shoes, especially when paired with dark-wash jeans and a blazer, can easily transition from work to play at the end of the day.
Dressing yourself can be difficult — especially before you've had your morning shot of espresso.
Contact our friendly reps
for help if you're still having trouble choosing the right shoe for an important occasion. Conal Footwear offers vegan leather shoes from numerous top brands, and we're here to help you dress for every event life throws at you.