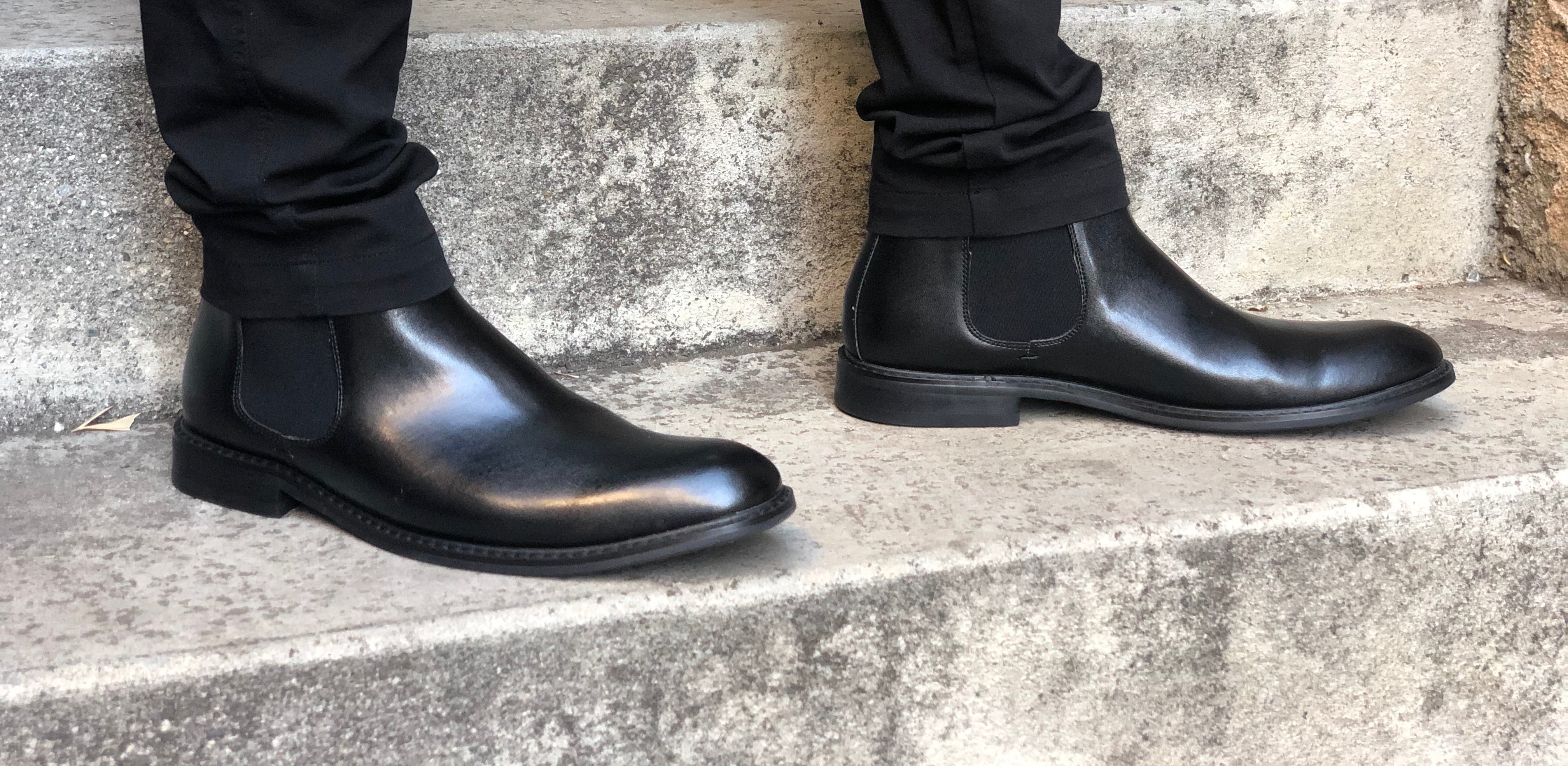 A Simple Guide to Boot Fitting
Whether you plan on using your boots for your next backpacking trip or simply for patrolling the office, fit is always critical. Ill-fitting boots can cause pain and gait issues, so understanding what constitutes a great fit is important for any shoe wearer. While fit can seem like a relatively straightforward topic, buying the right shoe sometimes involves some counterintuitive thinking. Men's boots can be particularly difficult to fit, since the greater size variations in men's feet leave more room for fitting error. Here are a few concepts you should be familiar with before making a purchase:
Flex Point
The flex point of your shoe is the point at which a shoe's sole flexes as you walk. This point should always line up with the natural flex point of your foot. If it doesn't, your foot will slide back and forth, causing an unpleasant sensation as your toes are crammed into the toe box of your shoe. It is usually easy to locate the flex point on a boot because most boot materials will visibly crease as you walk. If the widest part of your foot lines up with the widest part of the boot, your heels should not slip significantly as you walk.
Toe Room
While shoe store employees pay more attention to toe room than almost any other element of fitting, having excess toe room is not necessarily a deal-breaker for an otherwise well-fitting boot. Too little toe room, however, is a major concern. You should always allow at least half an inch of space in front of your toes, regardless of the width of your boot.
Foot Width
Foot width is often overlooked by online shoppers. Even in stores, sales associates that rely on Brannock devices for measuring your feet can get your size wrong. This is because the foot is a three-dimensional object, and most measurements are only done in two dimensions. The best way to understand how the width of your foot affects your fit is to experiment with different sizes. In some cases, width issues can be fixed by readjusting laces. If you find that your feet consistently feel crammed into your new footwear orders, try ordering wide sizes. 
Foot Size
Although you probably know what boot size tends to fit your feet, shoe sizing is not universal. Different companies often adhere to different production standards that result in different fits. Manufacturers sometimes even produce shoes that vary in size from shoe to shoe. For these reasons, you should view sizing as more of a guideline than a concrete standard. At Conal Footwear, we offer a helpful sizing guide so you can match your exact dimensions to our shoes.
Breaking-in
Breaking in a new pair of boots is an important part of getting your new shoes used to your feet. Your shoes should always feel comfortable on your feet, however, even during this process. If you experience pain or extreme discomfort, you should order a new size immediately.
Sizing is important. If you are looking for shoes for men that are the perfect fit for your foot, shop conalfootwear.com. Conal boots come in a variety of styles, from chelsea boots to rubber sole boots for riding, so you are sure to find a style that suits your look and purpose.