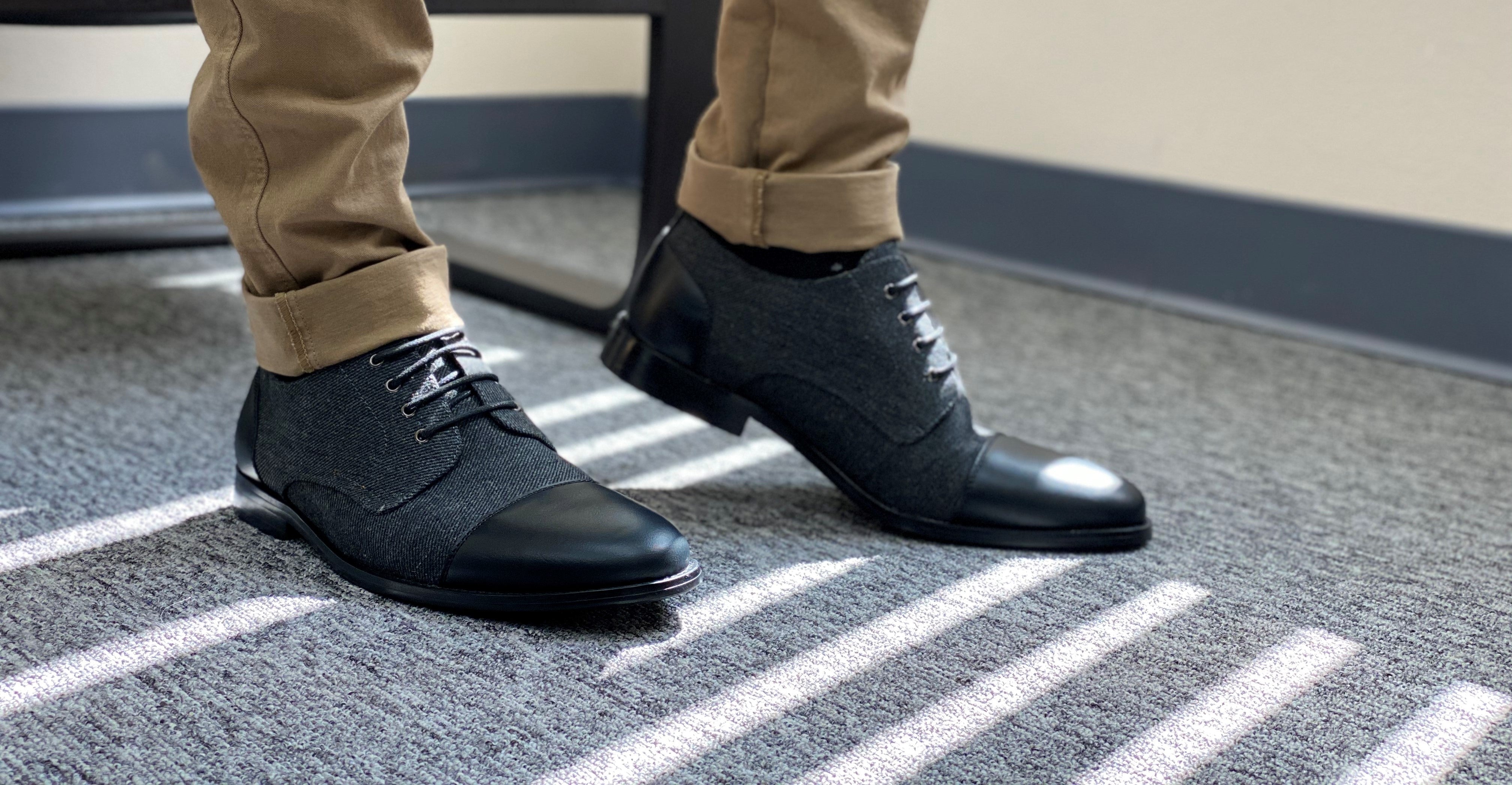 New Year 2021: Out With the Old, In With the New
For many, the start of the new year is a symbolic beginning full of new goals and expectations. It's also the perfect time to let go of old habits, old footwear and old clothing and embrace their new, updated selves. Here's how to effectively adopt an "out with the old, in with the new" approach without ending up with nothing to wear.
Analyze
Before you start dumping out entire drawers and closets full of clothing, take time to analyze each piece. An effective way to do this is to first dump all of your clothing into one great big pile. That way you can see at a glance what you may have too much of and what you might still need to buy.
Next, take the time to analyze each piece of clothing individually. This will take some time, so don't do it when you only have a few minutes to spare. Be honest as you pick up each item of clothing. Ask yourself if it still matches your new and improved persona and stylistic preferences. If not, put it in a donation pile or set it aside to sell it.
Consider Your Needs
Once you decide which clothing and shoes to get rid of, you'll need to figure out what you need to buy. When it comes to shoes, it's important to actually visualize them on your feet or paired with specific outfits. The pair of shoes you're eyeing might look amazing on your best friend, but do they really fit your personality? Will you actually wear them?
The last thing you want to do after getting rid of the old is buy a bunch of new stuff you don't need. A cluttered home is not a comfortable home. So take some time to consider the clothing and shoes that are essential to you. Practically everyone should own at least one pair of each of the following:
Sneakers
Dress shoes (in both black and brown)
Pair of combat boots
Casual shoes
Sneakers are a must-have for every closet. They are not only comfortable, but go well with practically any casual outfit. Dress shoes are also essential, and you should have a pair in black and brown. You can wear them to weddings or for important meetings. A pair of combat boots is always good to have around, especially if you hike a lot or simply want to be prepared for emergencies. Finally, a nice pair of casual, comfortable shoes is a staple of every wardrobe. Make sure they fit well and provide good support for your arches.
Find Your Perfect Pair
At Conal Footwear, we provide a wide variety of shoe styles that will meet your year-round needs. If you're not sure what shoes you want to add to your closet for the upcoming year, take time to browse through our selection. We are one of the leading online shoe stores for people who value quality footwear that will last. Set up an account today so you can easily keep track of previous purchases and keep a wish list of your favorite shoe selections.