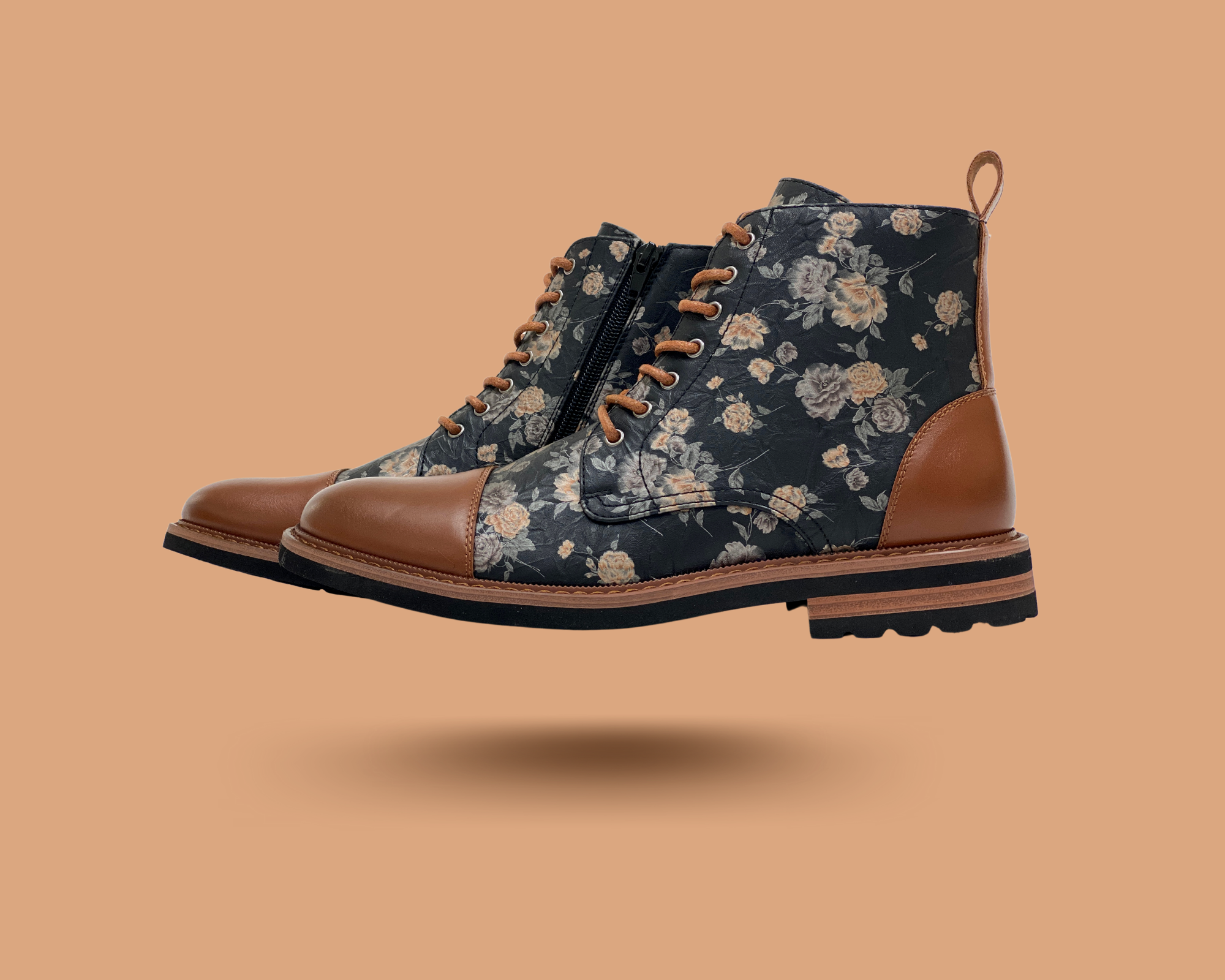 Last Minute Holiday Outfit Ideas
Finding the perfect outfit for the holidays can be a challenge, especially when you're looking for it at the last minute. We've all been there – preparation of the festivities such as making food and cleaning the house for days on end. It's easier than we think to quickly get caught up in everything, and then it's a few days before the holidays and we struggle to find that picture-perfect ensemble. Luckily, it doesn't take too much effort to throw together an outfit made for the holiday season. In fact, a lot of the best holiday outfits are simple and are sitting in your closets at this very moment. Here are a few simple ways to be camera-ready from head to toe featuring some of our boots:

Flannels/Button-Ups
While it may seem basic in concept, a stylish flannel or button-up can make a whole difference for an outfit. Recommended colorways for easy color-matching would be neutrals so beige, brown, black, or gray. Together with the flannels/button-ups, add a plain t-shirt and some black denim jeans or crisp khaki chinos for the clean and casual look. To top it all off, include a pair of our boots such as Colin to tie it all together with its fine, suede finish.
Cardigans/Overcoats
A more up-scale outfit idea of choice would be to wear a cardigan or an overcoat. Similar to the style guide with flannels and button-ups, adding a plain white t-shirt and dark denim with the cardigan/overcoat would mesh well as the festive outfit of choice. Not only would it look refined, but the comfort would be unmistakable, especially for the colder season. The best accent piece to this outfit would be one of our best-sellers, Wright in Grained Black. This boot has a unique pebble-grained texture that will have everyone in awe as it clearly isn't just any ordinary boot.
Knit Sweaters
Last but not least, one of the best ways to celebrate the holidays is in a state of coziness. Knit sweaters are some of the best holiday apparel to sport this season because not only are they relaxing, but they can give off a distinguished sense of style, as well, if the pattern/colorway allows for it. For this style guide, we would recommend neutrals again for easy styling. Combine this with black denim and our iconic Brooke in Orchid Brown for a charming appearance.
--
Like we mentioned before, we totally understand the struggle of finding snap-worthy attire for the holidays at the last minute. However, it doesn't always have to be a strain when a lot of the wardrobe we have right now is fit for celebrations more so than we believe. Our boots are waiting to accompany your holiday outfits and also be the ultimate affordable, vegan stocking stuffers. Visit our website today for more details and see which boot will find its way to you this holiday season.