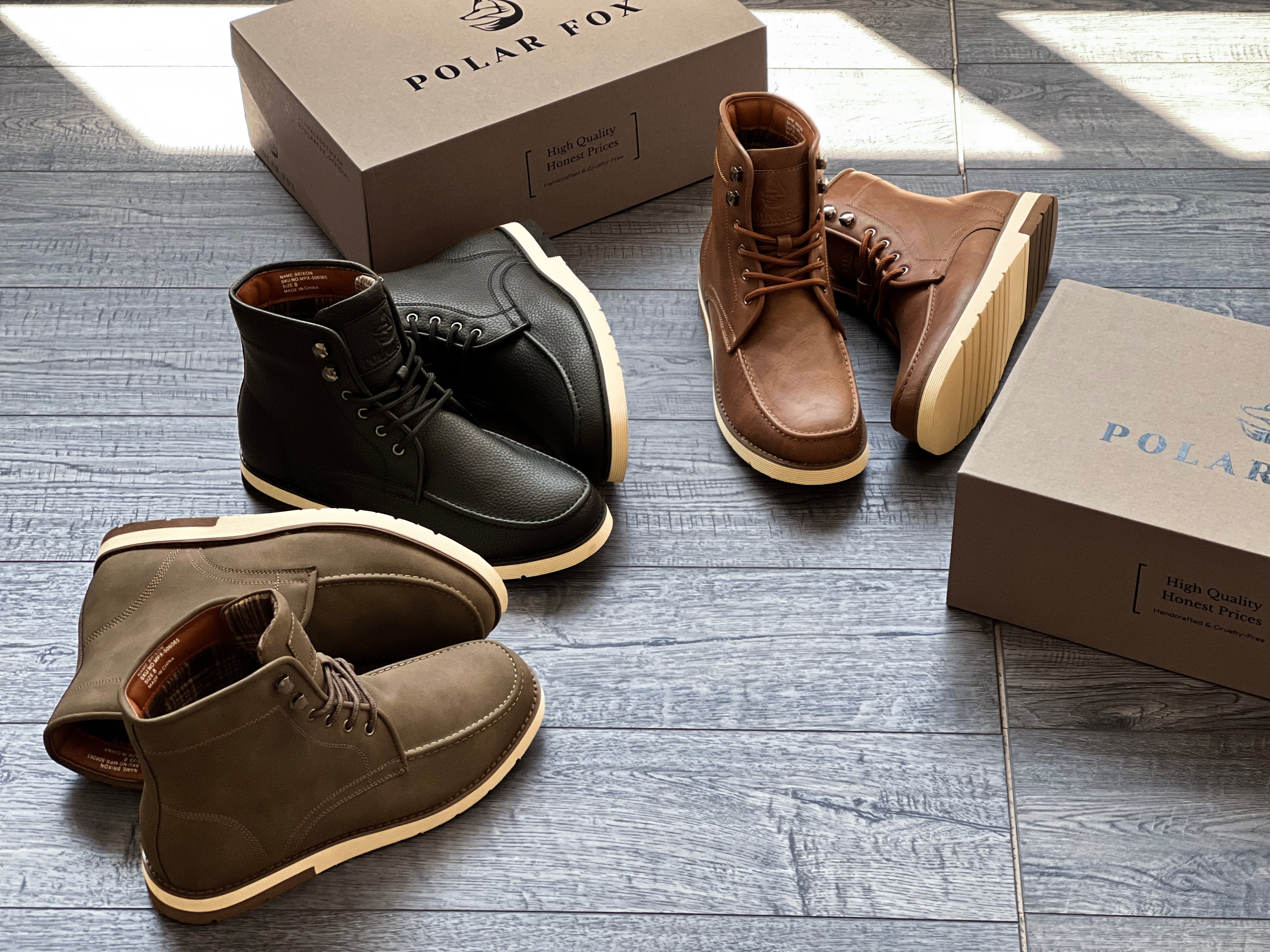 With fall's arrival, the weather and fashion are making big changes. It's essential to stay on top of styles for this season to not only look good, but feel good, as well. Transitioning from loafers to boots can pose to be a challenge after months of being used to the same routine, but we have some fashion guides that make the jump easy with the help of some curated styles. Check out this season's must-have styles below:
BRIXTON
When sneakers cross paths with boots, they get the perfect mesh of both worlds – Brixton. This moc-toe is ideal for making the leap from summer to fall because it has the casual feel of a shoe, with the sturdiness of a boot to pair with it. On the fall days where it's cool but still has a hint of warmth lingering, pair Brixton with your favorite pair of jeans and a long-sleeve button-up so you can adjust the fit to your liking.
ALEJANDRO
Stepping out for more dressy events in the fall calls for a more formal outfit, plus a proper pair of boots to go along with it. Alejandro is the square-toed western boot with enough charm to fill the room. It pairs exceptionally well with a solid pair of jeans – boot-cut or skinny preferably – and a t-shirt with a denim jacket to complete the look. You can even take your outfit to another level by wearing a blazer over your shirt that complements Alejandro.
CHRISTOPHER
For timeless looks that extend past the fall season, Christopher is a boot to add into the weekly rotation. Versatile enough to dress up or down, these boots can easily go from work to a night out. A solid way to rock these boots is with a classic pair of fitted khakis or chinos with a sweatshirt to add a sense of casual, fall flair. To top it all off, the inside of Christopher has a plaid pattern – the perfect accent to fit the season's style inspiration.
--
Don't give yourself a headache trying to find the right outfits to go with the cooler season. Make it easy on yourself by finding simple, interchangeable pieces like the ones above. There are more outfits that can come out of it than you would think. Start off with finding the right fall footwear by finding them on our website.