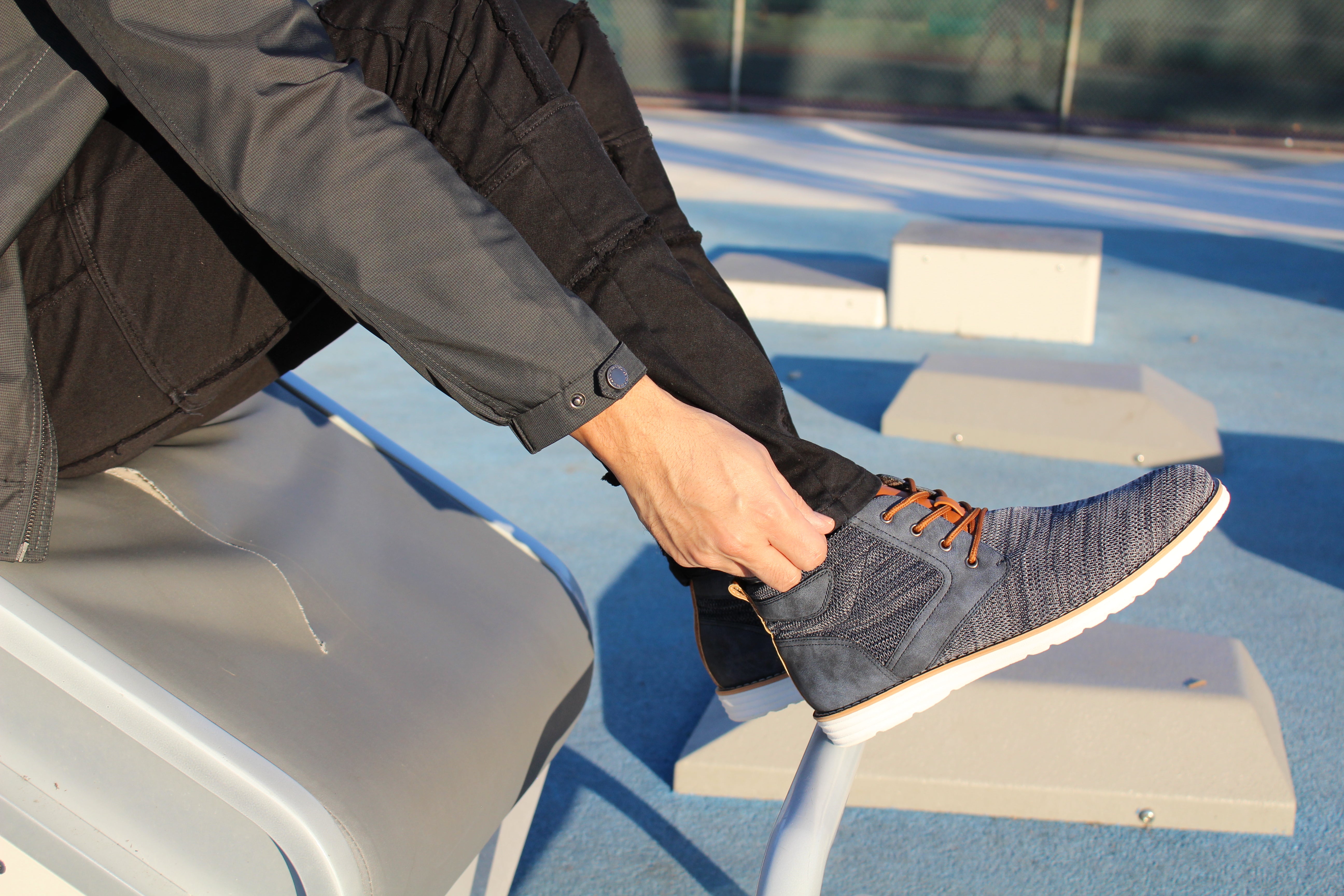 Shoe Fashion in a Post-COVID World: How To Get Back on Trend After the Pandemic
If there's anything we've learned from the past year regarding fashion, it's that pandemic style, and shoes for men, can be extremely versatile. We've worn sweatpants with blazers and ties during Zoom meetings, and we've celebrated birthdays, weddings, and other events with our loved ones in everything from pajamas to full-dress attire.
Your sense of fashion, and your taste in shoes, may have changed throughout the COVID era. For example, if you live in a large city, you may not get out much at all. You may enjoy staying at home, but you might wish you could get out more — and you wonder if your shoes, as well as the rest of your closet, are going to be anywhere close to what's on-trend when you re-emerge into the post-pandemic world. If you live in a smaller town or a rural area, your shoes may see the light of day more often. Below, we've listed a few considerations for those who are wishing to stretch their legs and try out a new trend or two this year.
1. Post-COVID Men's Fashion May Be More Dressed Up
It shouldn't come as a surprise that most of us are tired of living in sweatpants. After the world is free (or at least almost free) of lockdowns, quarantines, and testing sites, it makes sense that people will want to flaunt their dressiest outfits and don footwear that the occasion may or may not call for — like these snazzy dress shoes.
2. Athleisure and Comfort Wear Are Still In
Not all of us dislike working from home: One of the few upsides of the pandemic is that loungewear, athleisure gear, and clothes that look professional but still feel like sweatpants have taken a dramatic rise in popularity. If you're mandated to work from the comfort of your home office, or if you have always held a remote job, you'll be pleased to know that the trend of wearing athletic clothes and lounge clothes is probably here to stay for a while. Check out the Bohort sneaker-and-boot combo for those who like keeping their aesthetic casual and comfortable but still professional.
3. Wardrobes that Transition Well are In Demand
Many of us must go to an in-person job in the morning, pick up the kids from school in the afternoon, and come home to finish out the day in virtual calls before joining a friend for a socially-distanced drink later that evening. It's a lot to demand from one wardrobe, especially when you consider that most people don't have the time to change outfits and shoes that many times. Consider a shoe that can easily transition from work to home to recreation such as these classic chukka boots.
The world has been through a rough year, but fashion hasn't gone away. It might have changed a little bit, though. Celebrate springtime — and the fact that the pandemic's end could be soon in sight — by purchasing a new pair of trending shoes that will be seen on more than just a screen. For more options, contact Conal Footwear today.