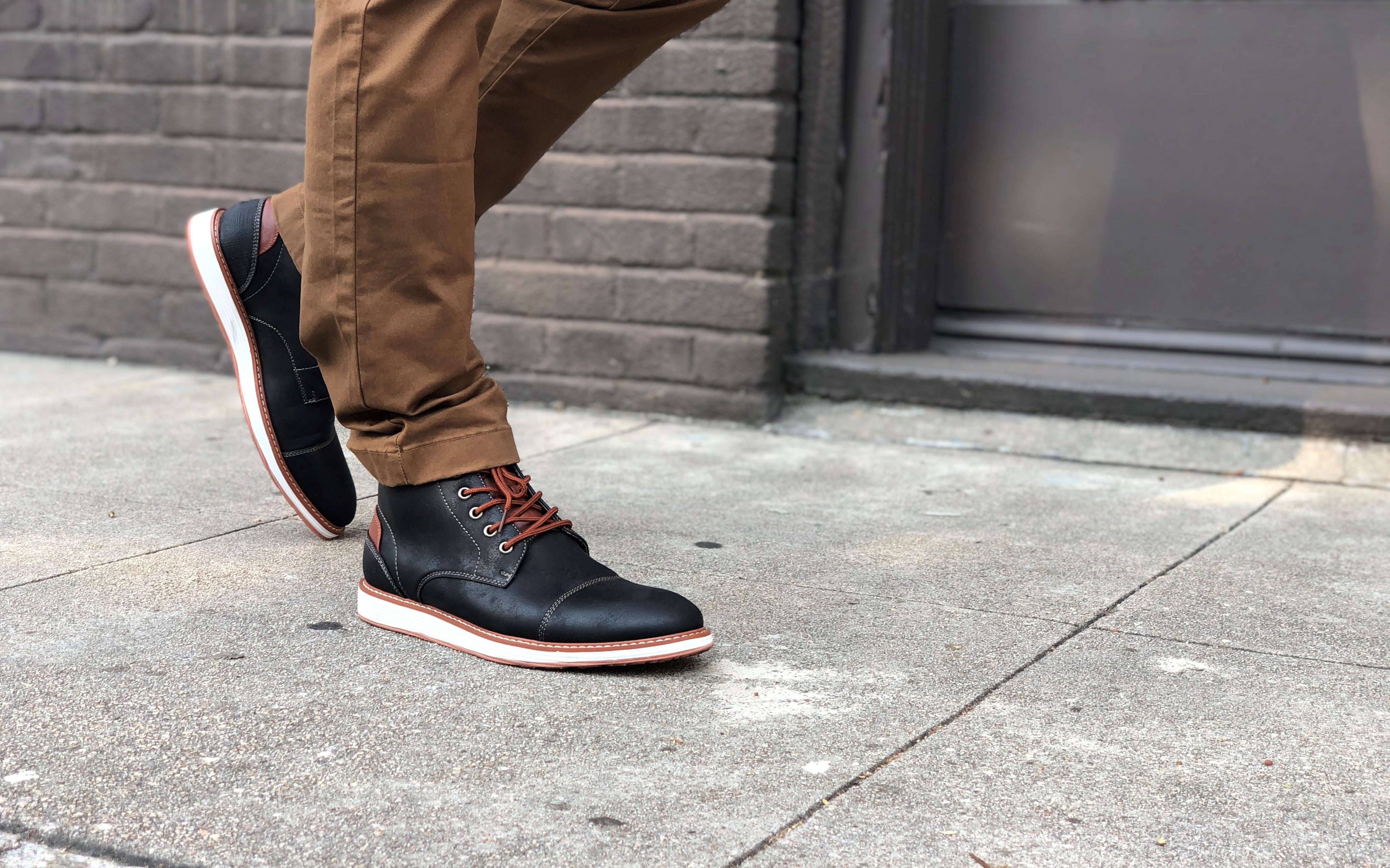 The Conal Spring Essentials Collection
Spring represents renewal, rebirth, and for many people, new shoes! As we get ready for sunny days, festive gatherings, and outdoor activities, it's a good idea to take a hard look at your shoe collection to determine which pairs still fit and look good — and which shoes and boots no longer serve you or your current sense of style. 
You may think you need several pairs of shoes for different occasions, but this may not be true. Many styles of footwear are versatile enough to coordinate with a variety of outfits. Our Spring Essentials collection features several options for those who prefer casual days, dressy nights (or the opposite), and shoes that can transition from one setting to another with ease. Take a look at the options below and choose a pair of trending shoes to represent the changing of seasons.
Chelsea Boots
These elegant-looking boots are shorter and more on-trend than what you may think when you hear the word "boot." They have no laces, they are easy to slip on and off, and they are quite versatile as they can be dressed up or down as you please. Choose a high-quality pair made from vegan leather with memory foam insoles to create a comfortable, classic look any time of the day.
Sneakers
Nothing beats a good pair of sneakers for setting a casual vibe. Whether you're meeting friends at an outdoor café or attending a meeting in a laid-back work environment, designer men's sneakers allow you to remain comfortable while working and playing hard. This pair features a knitted, lace-up design that contains memory foam insoles and it is available in six colors.
High-Top Boots
If you're still attached to the idea that boots need to have laces, high-top boots may be perfect for you. You may also be attracted to the idea of more substantial boots that cover your ankles. Like their Chelsea counterparts, they can be paired with your work blazer for a day at the office or your jeans for a more relaxed night out. These boots from Ferro Aldo are offered in four colors. All colors feature a classic wingtip design and lace up with waxed-tip shoelaces.
Desert Boots
You may have never heard of desert boots before, and this curiosity may prompt you to try a new style! Desert boots are similar to chukka boots in that they are shorter and feature a lace-up eyelet design, but they have a rubber sole. Overall, desert boots are considered to be more casual than chukka boots. Desert boots can be your go-to footwear for when sneakers are too casual and dressy boots are too formal — and they can fill the gap when you simply don't know what to wear. Like the others on this list, they can be worn on a number of occasions to bring a bit of on-trend style to your ensemble.  
All of our shoes are cruelty-free as they are made with high-quality vegan leather. Treat yourself to a new pair or two this season and match them to your favorite outfits. If you have questions about specific styles or sizing in our Spring Essentials Collection, reach out to us at
Conal Footwear
today.